Organization of rides in classic cars with family or friends,
supervised by our team of enthusiasts.
Imagine yourself at the wheel of a Porsche 356 Speedster, followed by your friends in a 1966 Ford Mustang v8, others in a Corvette c3 Stingray or even a Triumph TR3! A magical moment to share together on the beautiful roads of the Côte d'Azur. A unique experience, perfect for a stag or hen party, a birthday, a celebration or simply a jaunt with friends!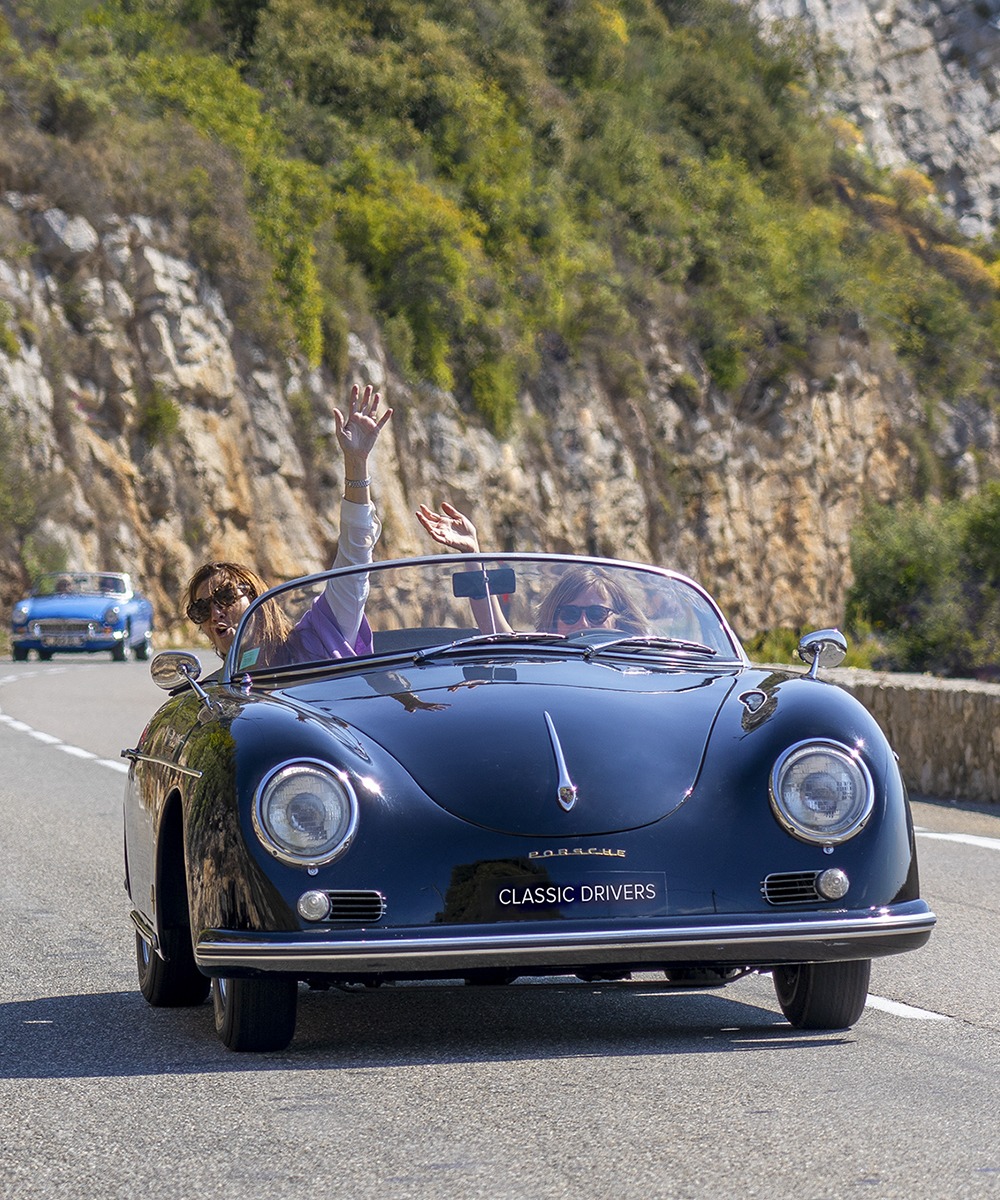 Back to the 60s and 70s! Climb aboard one of our classic convertibles during our organized outings. Choose your own car from our fleet and let our STAFF guide you!
Enjoy the gentle sound of a classic car engine, with your hair blowing in the wind, guided by our team. All you have to do is concentrate on getting to grips with the vehicle and savoring the pleasures of a forgotten driving experience!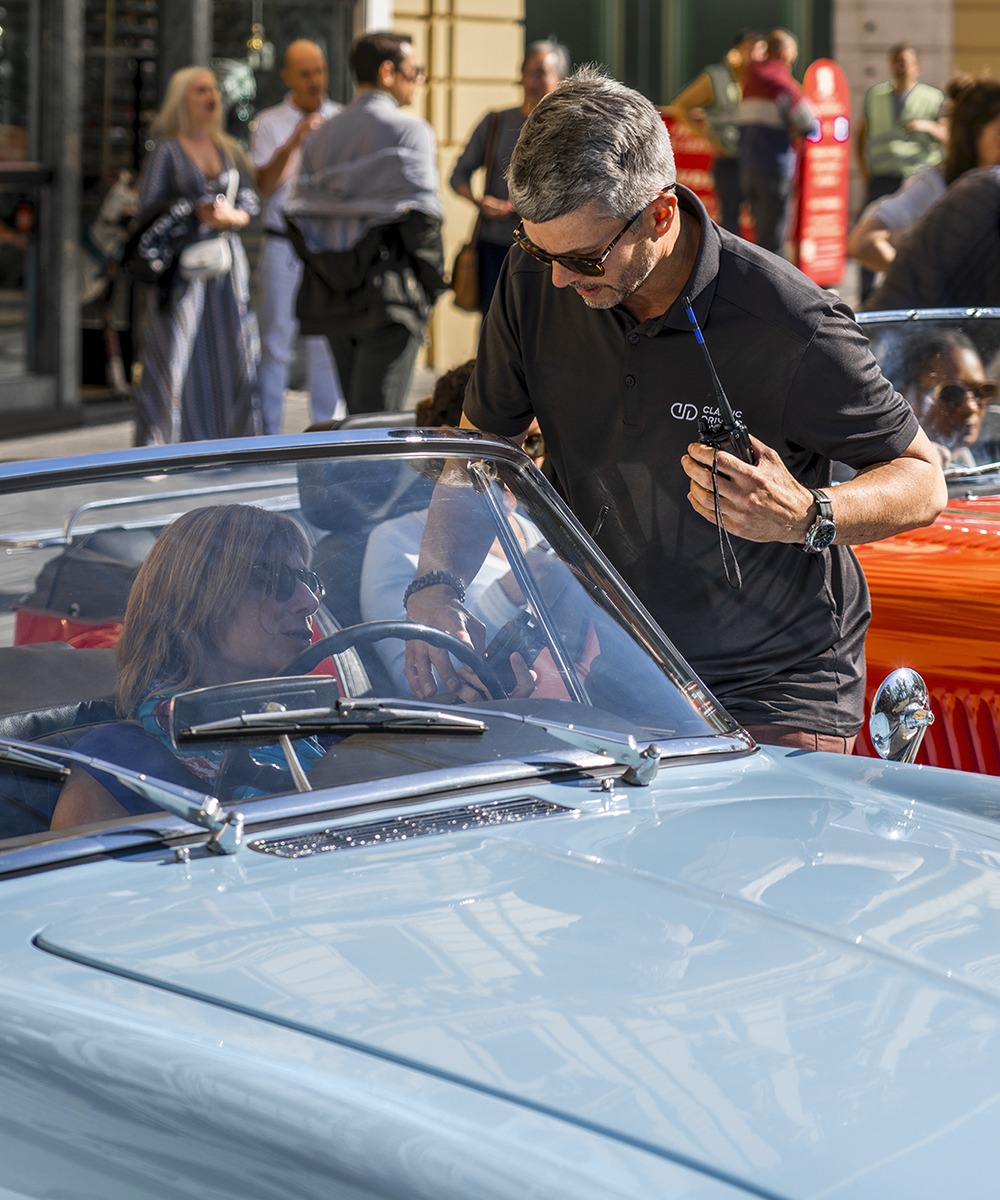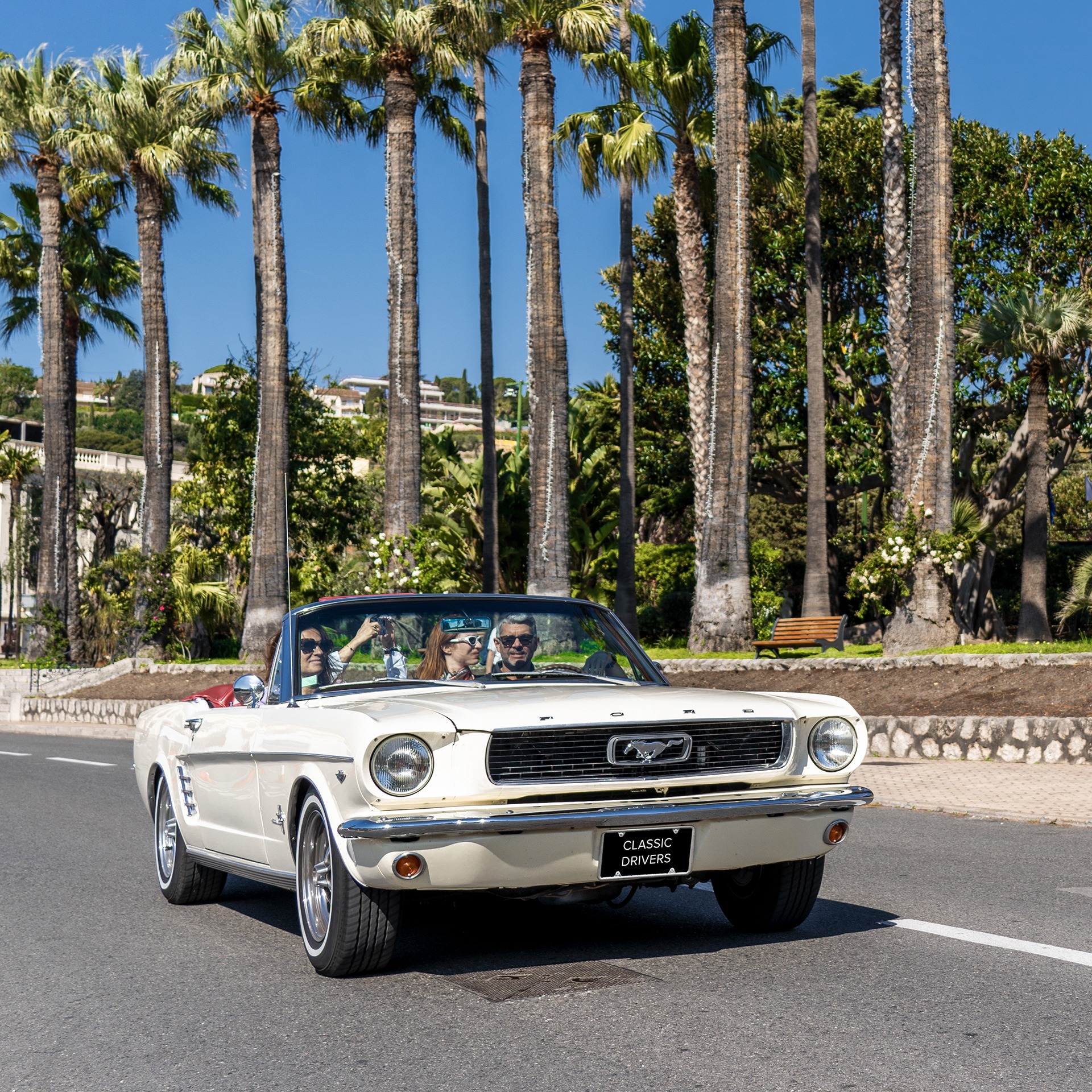 LET'S ORGANIZE YOUR CLASSIC CAR EXPERIENCE
This activity is supervised by our team of enthusiasts, guaranteeing you a moment of relaxation and fun! Depending on the itinerary stages selected, you'll each have the opportunity to drive several cars during this experience!
Depending on the number of participants, you can choose your cars from our fleet of vintage vehicles available on the day, so that you can offer your loved ones an unforgettable experience. Be warned: you won't go unnoticed! Be prepared for thumbs-up and photo opportunities as you pass people on the road!
CLASSIC DRIVERS organizes "discovery days" in vintage convertibles for a tailor-made event for private customers, supervised by our team.
An extraordinary experience for you (and your friends?), who will be at the wheel of iconic convertibles from the 60s and 70s (MG, Triumph, Jaguar, Porsche, Corvette, Mustang...) on a dazzling route along the Côte d'Azur (up to Gourdon, passing through picturesque villages and down through the Gorges du Loup). At each stop you'll change cars! A picnic lunch is included.
A minimum registration of 10 people is required to carry out a service.
480€ TTC for two people
or 250€ TTC for one person
Departure and arrival at Nice Côte D'Azur airport. We ask you to be present at 9:30 am. Free secure parking is available if required.
Our all-risk insurance covers the entire event (people and vehicles).
A damage waiver of 1000 Euros/driver will be requested on departure with a VISA or MASTERCARD credit card and returned at the end of the day.
RENT THE CAR OF YOUR DREAMS
Our organized outings are possible from a request for 5 cars. Discover our collection vehicles available for rent: