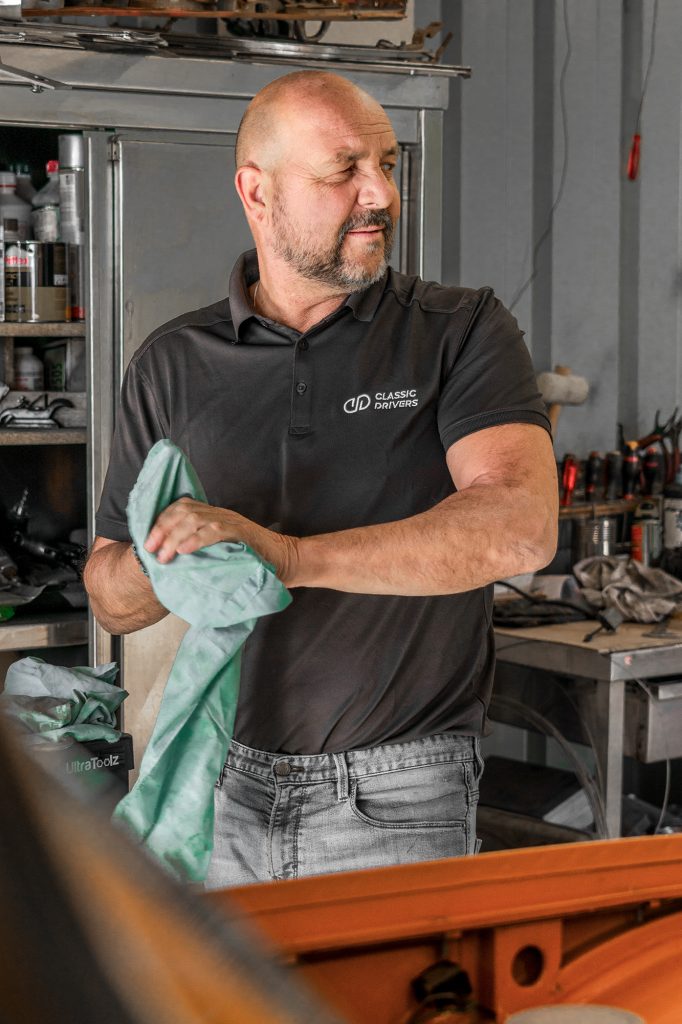 "My passion for cars has never wavered. I've spent a lot of time restoring passion cars, and enjoy driving them every day. I'm currently undertaking the total restoration of my 1959 Austin Healey. I've had the opportunity to go rallying with a group of friends who are as passionate as I am.
I've been living in Cannes since 2004, working for five years in the renovation of railway carriages and all the renovation trades were present. Five years later, I joined a team specializing in events and classic cars.
I realized then that I was in my element and that I had to stay in this field. Listening to those engines, seeing happy customers behind the wheel of our cars, catching the eyes of people as they walk by, are all great motivators."
Vincent Couilleau
Management
Gael De Benaze
Management