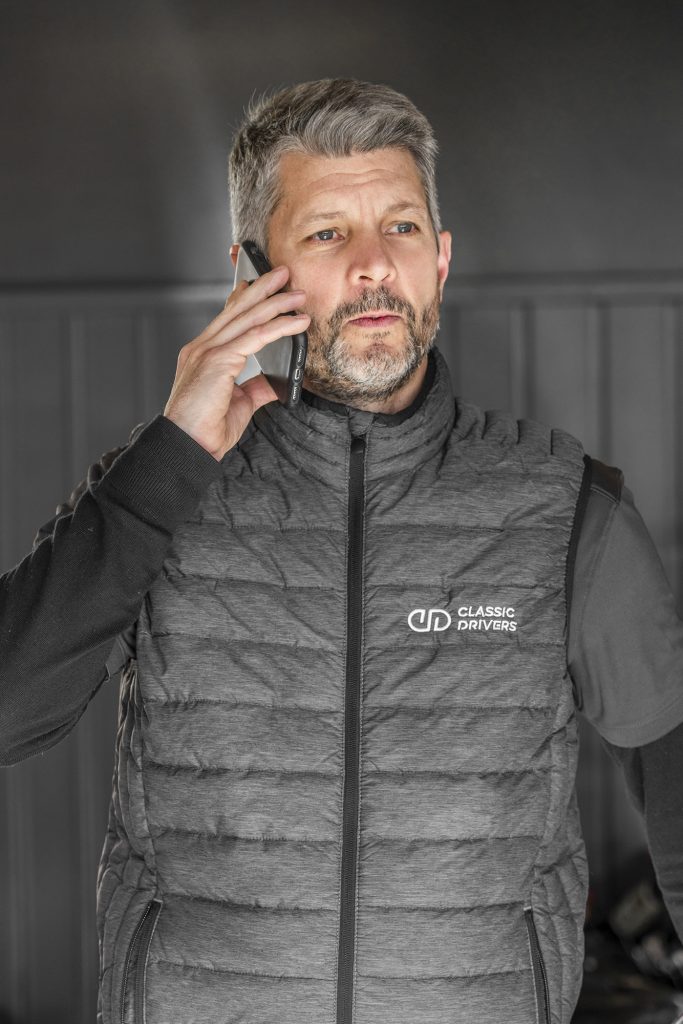 "From the age of 5 to 18, I was lucky enough to live between the West Indies and Africa, as my father, a former hotel manager for the Accorhotel group, moved around. As a result, I evolved and grew up in large hotel complexes.
These experiences have given me a unique perspective on the world of tourism, a world of passion. What's more, I also lived in London for 17 years, where I held various positions of responsibility in the hotel and catering industry.
Organized and gifted with good interpersonal skills, I've always been recognized for my ability to analyze situations and unite my teams. I've learned that dialogue, involvement, exemplarity, accountability and rigor are the essential levers that guarantee optimal facility management."
"Throughout my youth, I was surrounded by cars. In fact, my father finished his short racing career with his R8 Gordini, but sold it to devote himself to his professional career.
I had an uncle who always bought the latest cars. For example, I remember the day he bought his first R25 V6 and its famous on-board computer. The car spoke for me, magic... Not to mention his father's DS rides and my first time behind the wheel of a 2CV in the vineyards of Nantes, all good memories....
In Senegal (between 1984 and 1989) during the Paris - Dakar rally. We used to receive the winners and their cars in a conference room at my father's hotel. I felt like I had them all to myself. A childhood dream. I was lucky enough to follow the last stage between Saint Louis and Lac Rose in a 4×4. Incredible memories! By the way, I still have the photo of Ari Vatanen and me taken next to his 405 T16 😉
I embarked on this adventure out of passion for the classic car world and passion for the human relationship that it brings. I lived it for the last 7 years and seeing the smile on the face of our customers every time gave me chills.
Imagine 20 classic cars on the road at the same time... It's something fabulous. We often got applause from people we passed on the road. To tell the truth, it's heartwarming, believe me! During these 7 years, I was in charge of the commercial and logistical side of our events. This enabled me to build strong, trusting relationships with the event agencies we worked for.
Today, we want to give the best of ourselves to continue to make people dream by sharing our fleet of classic cars."
Gael De Benaze
Management