Find the list of all our classic cars
available for rental as well as their detailed descriptions.
Welcome to Classic Drivers, your partner for classic car rental in Nice, on the French Riviera.
Discover our extraordinary fleet of classic cars for rent from the 60s/70s and get ready for a unique driving experience.
Explore the French Riviera in style and elegance with our carefully curated selection of classic cars for rental..
Explore our iconic models below and book your nostalgic adventure today.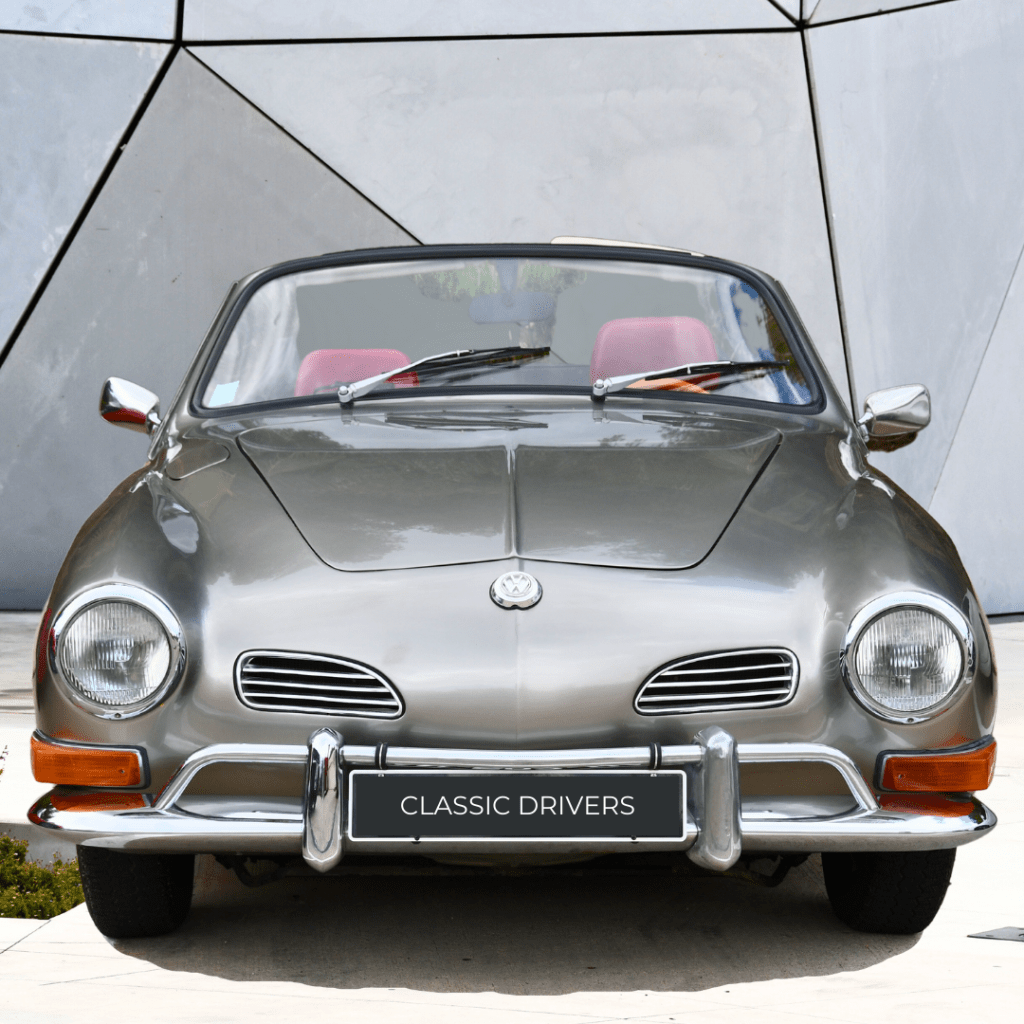 At Classic Drivers,
we are committed to offering you an exceptional classic car rental experience on the French Riviera.
Our cars are meticulously maintained par notre équipe de mécaniciens pour garantir leur performance optimale, leur fiabilité et leur authenticité esthétique. Nous comprenons l'importance des détails pour les passionnés de classic cars, and that is why we strive to make your unforgettable experience.
Get behind the wheel of one of our Porsche 356 Speedster, a sporty coupe that embodies the very essence of German style and performance. Immerse yourself in the past with this timeless icon with the iconic design of the Porsche brand. Choose English sportiness with the legendary Jaguar Type-E, often described as "the most beautiful car in the world" ! A sensual design and still impressive performance.
Our Ford Mustang 289Ci V8, symbol of power and the American Dream. A model that continues to inspire dreams today ! Choose the powerful and muscular Corvette C3 Stingray, with her body-built curves that look like a bad boy. Or even the famous Ford Thunderbird with extravagant dimensions for a true Retro US style !
The Rolls Royce Corniche embodies the pinnacle of British luxury. Discover absolute refinement with its sumptuous interior and majestic exterior. A true icon of the Côte d'Azur and the Croisette during the Cannes Film Festival !
Rent our classic cars for a unique experience :
Whether you want to explore the scenic beauty of the Côte d'Azur, make an elegant statement at a special event or simply relive the nostalgia of years gone by, our classic cars for rent are ready to bring you on an unforgettable journey.
Book now our classic cars by contacting us via our contact form. Our dedicated team will be happy to help you plan your perfect driving experience on the French Riviera. Don't miss the opportunity to experience the nostalgia and elegance of the 60s/70s behind the wheel of one of our classic cars at Classic Drivers.