Jaguar Type-E rental in Nice
Jaguar Type-E rental in Nice! The legendary English car with timeless allure, in your hands with Classic Drivers!
THE STORY OF THE JAGUAR E-TYPE
The Jaguar Type-E is one of the most iconic cars of all time. Launched in 1961, this British sports car quickly captivated the automotive world with its elegant design and exceptional performance.
The beginnings of the Jaguar Type-E :
It was the brainchild of Sir William Lyons, the founder of Jaguar. First presented at the 1961 Geneva Motor Show, the Type-E immediately won the admiration of car enthusiasts. Its elegant, aerodynamic design, inspired by the Jaguar D-Type racing car, caused a sensation. Equipped with a powerful engine and cutting-edge technology, the Type-E was not only beautiful, but also a high performer.
The innovative features of the Jaguar Type-E :
It introduced many innovative features that contributed to its renown. It featured four-wheel independent suspension, disc brakes, lightweight aluminum bodywork and a fuel-injected engine. This combination of advanced technologies enabled the Type-E to reach a top speed of 240 km/h, making it one of the fastest production cars of its day!
The Jaguar Type-E on the racetrack:
The Type-E also enjoyed notable success on the racing circuit. In 1961, a modified Type-E won the 24 Hours of Le Mans, a victory that helped cement its reputation as a world-class sports car. It continued to take part in prestigious competitions and enjoyed numerous successes throughout the 1960s.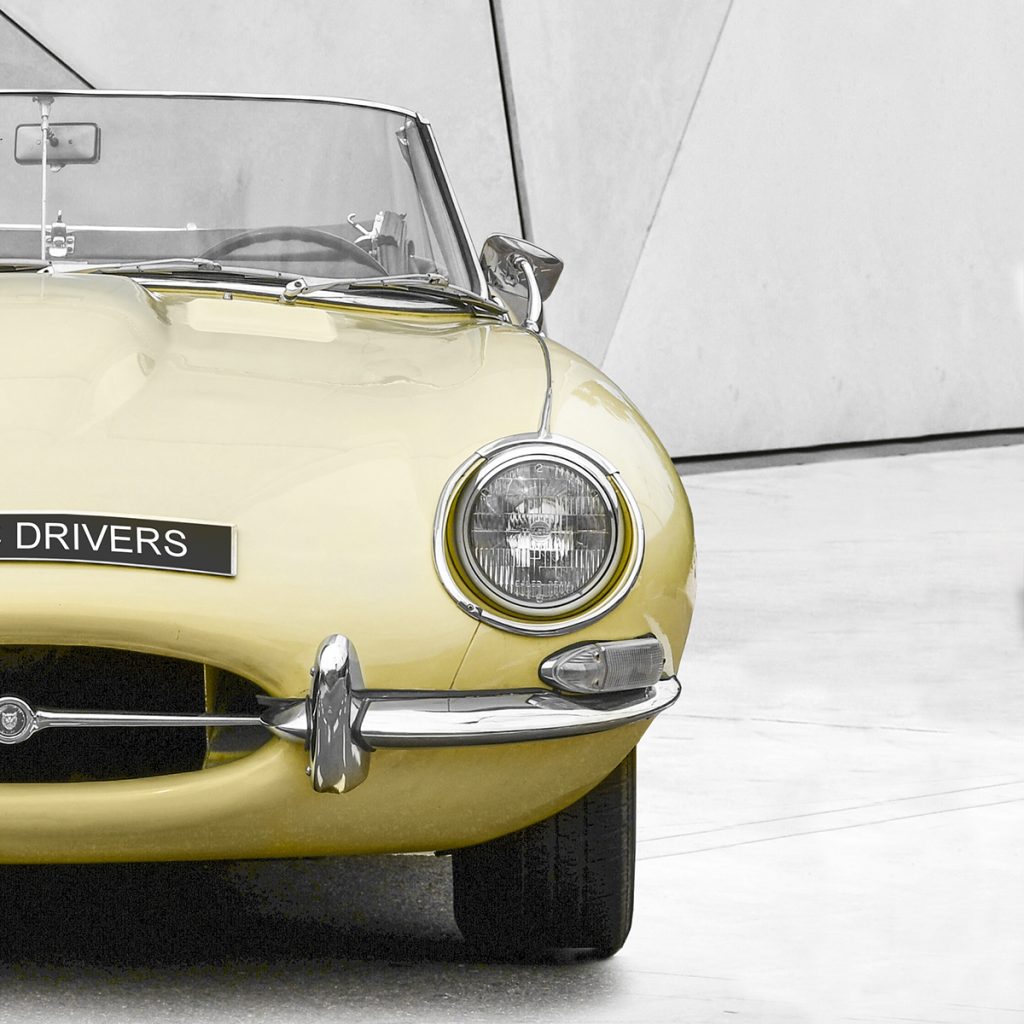 Climb aboard our superb Jaguar Type-E and let us guide you through our Rally Classics. Make yourself comfortable while we explain how the car works and how to handle it. Once the briefing is over, hand over the Walkie-Talkie to your co-driver and follow our route instructions. Let's Go!
Complete your group with our other classic cars available to drive!